California Health Insurance Quotes
Choosing a Medical Plan in 2019

Medical Insurance Plans for Families, Individuals and Students
For those of you who haven't researched health insurance plans and benefits lately, you could be in for a rude awakening. Plans today include a wide range of benefits but you'll want to know exactly what the plan covers before you buy. The cost of health insurance can be expensive but there are things you can look for in various products that will give you just the right amount of coverage to maximize your health care dollars.
Every consumer should not only be looking at the annual deductible, but they should also be looking at the out of pocket maximum (also known as oop). The out of pocket maximum is the maximum amount that you will pay in one calendar year (JAN – DEC) if something catastrophic (like hospitalization) happens to you. Some plans out of pocket maximum includes the annual deductible and with some plans, you need to add the annual deductible to the out of pocket maximum in order to determine what your potential out of pocket costs could be if you were to suffer something catastrophic. This is very important to know.
Review the benefit details and the plan brochure to see how exactly the plan works. If you really want to see the very detailed plan benefits, ask to see the specific plans Evidence of Coverage.
When researching a plan, look to see if there is a limitation to the number of doctor office visits. Plans that limit the number of office visits are generally less expensive.
Review the prescription benefits. Most companies utilize a drug formulary list. Depending upon how the specific drugs are displayed or not displayed on the list determines the price you will pay for those prescription drugs. Note that most brand drugs will be subject to a separate annual brand drug deductible before the brand drug co-payment will apply. Plan brand drug prescription deductibles can be as low as $250 or as high as $7500. Generic drugs are generally not subject to the annual brand drug deductible. Inquire into how your specific prescription drugs will be covered under a plan you are considering. Plans offering a high prescription drug brand deductible or that offer generic only prescription drug coverage tend to be less expensive.
Research the provider directories. Probably the most important thing to do before you buy a plan is to research the provider directories to make sure the plan you are considering is part of that specific plan's network. You should also never trust 100% the online directories. Providers are still constantly changing networks. It's always the best idea to call the provider after researching the directory just to double check that they are contracted with the plan as an in-network provider in stead of an out-of-network provider. Visiting an out of network provider could potentially not be covered at all or you could be subject to significant charges. Be aware that we have found some inconsistancies with some of the provider networks. Some insurance companies claim that their networks are the same if you purchase the plan through Covered CA or if you purchase that same plan off exchange directly from them. We have found that to be not neccessarily so. When talking with your provider be sure to thell them whether you are considering a Covered CA plan or an Off Exchange plan. You will need to tell them the insurance company name whether it's an HMO or PPO and be sure to tell them whether it's an individual plan or a group plan (employer sponsored coverage).
When reviewing other benefits and when you come across a benefit with a percentage (example inpatient hospital 40% or outpatient hospital 40%) it usually represents your share of costs after you have satisfied the plans annual deductible. After your annual deductible, you will be billed at this percentage (based on a negotiated rate) until you reach the plans out of pocket maximum. Once the out of pocket is met, most of the services are covered at 100% for the duration of that calendar year.
One last thought. We are in the midst of health care reform. Insurance Plans are subject to change any time in order to remain compliant with health care reform laws. It pays to ask questions and compare your plan benefits every year. You'll be glad you did. Stay on top of healthcare reform up and coming changes and remember, a knowledgeable consumer is a smart consumer! Get covered today!
Individual & Family medical Insurance Plans

We work with many health insurance companies
As a consumer, you have many plans to choose from. We offer individual and family HMO and PPO plans through Anthem Blue Cross of California, Blue Shield, Health Net, Aetna, Cigna and Kaiser Permanente. There are plans available to meet a wide variety of needs. Whether you are in between jobs, self employed, a student, no longer eligible for your parent's group plan or seeking an alternative to a group plan or limited health benefit policy. We are available to assist you. From low cost catastrophic coverage to higher priced comprehensive benefits, we can meet your needs and budget. We've been helping California residents find affordable health insurance for over 27 years. Call us at (800) 560-2443 or email us at any time at info@californiahealthinsurancenow.com.
Oscar, California's Newest Healthcare Company
California's Most Popular Plans
Kaiser Permanente Health Plans
Kaiser Bronze plans are the lowest priced plans in California for 2019. The Bronze plans are not just popular major medical insurance plans because of the price, but for the comprehensive benefits they provide as well. They include the essential benefits for things like the no charge annual physical exams, preventive care and well baby visits. They have a higher coinsurance percentage and overall higher out of pocket costs to keep the premiums affordable.
Health Net Silver 70 Community Care HMO Plan
This plan is very popular for those who rarely go to the doctor and for those who are looking to protect themselves from a major catastrophic event like hospitalization. This product gives you the best of both worlds. It gives you the essential benefits you need at an affordable price.
The 4 Metal Levels of Health Care Coverage in 2019

4 Plans Simple Explanation »
These are standardized benefit levels offered inside and outside of the CA Exchange program for 2019.
Quick Links

Find current Health Insurance information through these helpful pages: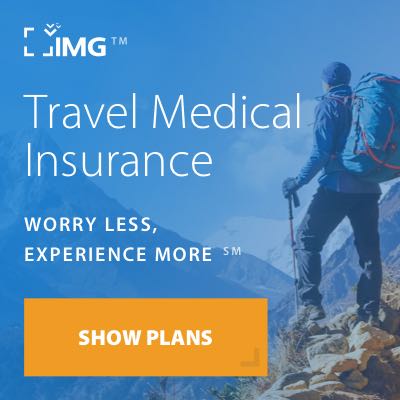 Vision Insurance Plans